You'll always know what's going on with our organization.
Just bookmark this page and check back often for the latest programs and events.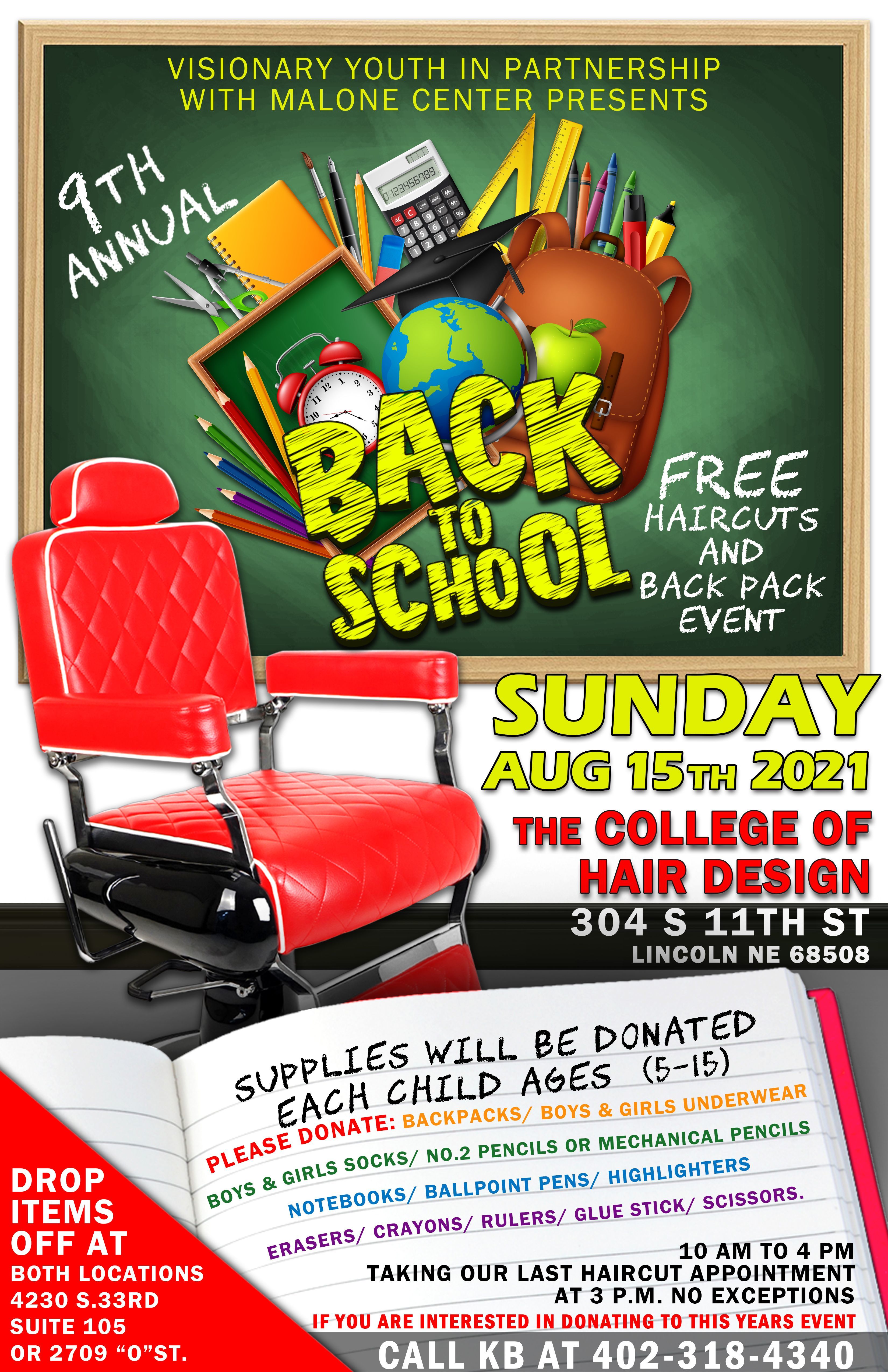 Visionary Youth in partnership with Malone Center presents the 9th annual Back To School Free Haircuts & Backpack Event. Sunday, August 15th from 10 am to 4 pm At The College Of Hair Design 304 S. 11th St. Haircuts, Backpacks, School supplies, HealthCare, Food, Entertainment, Art bus, three on three-plus much more! If you or someone you may know has a child that could benefit from this free event, take a moment to send, tag, or share this info where needed.