Kris Whisenhunt, Vice President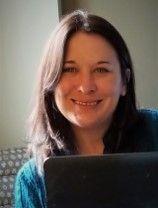 Kris Whisenhunt, a native of Lincoln, Nebraska, graduated from Lincoln High School, earned a Bachelor of Science in Social Work with highest distinction from Nebraska Wesleyan University, and a Master's in Public Administration from the University of Nebraska-Omaha (UNO). Kris is also a Certified Public Manager, completing the UNO CPM Program.
Kris is a systems-minded individual with a strong skill set in systems analysis and design, program design and development, managing efficient cross-sector collaboration and partnerships, diverse contract and grants management, and grant writing across private, state and federal avenues.  Prior to forming Whisenhunt Consulting, LLC, Kris spent 4 years as the Assistant Vice President, Youth Economic Success at Nebraska Children and Families Foundation. In addition to consulting, Ms. Whisenhunt is a Lead Facilitator for Omaha/Council Bluffs Bridges Out of Poverty, is a Certified Financial Social Worker and Financial Education Instructor and is currently pursuing her accreditation as a Financial Counselor.